What's new? … Everything!
A lot has evolved here at pillar !
We've moved to the amazing coastal neighborhood of Solana Beach! 

We have a SECOND LOCATION in coastal Carlsbad!! 

We have an in-house massage therapist and aesthetician at Carlsbad Studio!

We have the best intimate

in-studio

Pilates equipment classes!

Always still the experts in Private and Semi-Private personal training and Pilates sessions! YOUR needs, OUR expertise 🤗
Meet pillar's Massage Therapist, Kelly Abernathy
💜 Hello! My name is Kelly and I have been practicing massage since 2011. My favorite thing about being a massage therapist is being able to help others find relief from pain, stress, and tension. I've found that massage has a way of resetting the mind and body. When we take the time and allow ourselves to fully relax and step away from everyday life, even for a short while, the results are healing and long lasting. My hobbies include spending time with my three amazing kids, gardening, beach days, and just being outside enjoying life.
$15 OFF for first time pillar clients!!
I add in extras like salt stones and essential oils but to me that's just part of the hour massage 😊… I customize the massage to your needs.
So come on in, work out and then relax! Or just come for a massage!!
One hour: $100
90 Minutes: $150
Text or Phone for inquiries and to book your massage:
971-678-8962
I can't wait to meet you!!!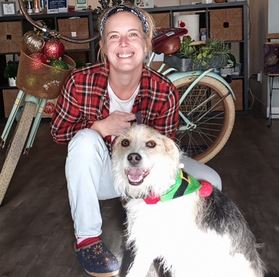 Meet pillar's Aesthetician, Amy Anderson
💜 Hi! My name is Amy and I've been a Skincare Expert for over two decades. I started my personal business in Santa Monica CA. where I worked with some of the most famous faces in Hollywood . Tired of the hustle and bustle of LA I relocated to north county San Diego with my husband and young son. Best decision we ever made. My son is now finishing up his first year at UCSB where he plays on the Gauchos basketball team . Woooohooooo!!!!!
Amy
My love and passion is helping others feel good about the skin they are in. Each treatment is customized to my guest's immediate and long-term needs. I have first hand knowledge in understanding life's stresses effect the largest breathing organ we have….. Our Skin!!!
Treatments include PCA peels, enzyme treatments , microdermabrasion, LED Light Therapy, Skinceuticals Oxygen Therapy, Derma Planing, and of course a relaxing head, neck and shoulder massage…. not to forget our hands and forearms😊
I also offer a variety of expert waxing options.  If you are looking to relax and get pampered I'm your gal….. not to mention the result of glowing youthful skin!!!!!
$15 OFF for first time pillar clients!!
I absolutely love what I do and you will too.  Prices range from a relaxing yoga facial $115 to $165 for the more in-depth youth producing treatments .
Please text at 310-488-1212 for skincare related questions and to book an appointment. I am really excited to meet you!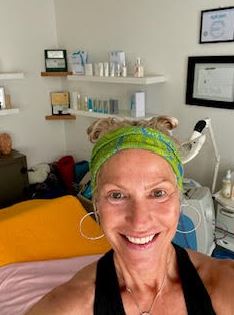 Been out of routine for awhile?
Jump back into the swing of it!  Pilates Equipment Classes:
Solana Beach Studio:
Monday 9:30am and 4pm
Wednesday 9:30am
Thursday 10am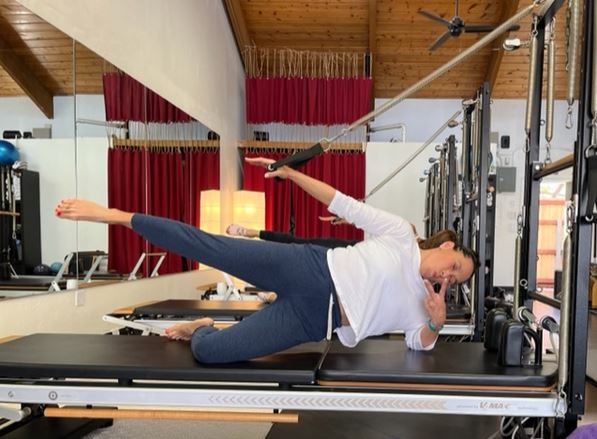 Solana Beach Studio:
731 S Hwy 101, Ste #1B2
Solana Beach, CA 92075
760-479-1944
Solana Beach too far south for you?
No Problem! Come train in Carlsbad
Carlsbad Studio:
Wednesday 9am
Saturday 10am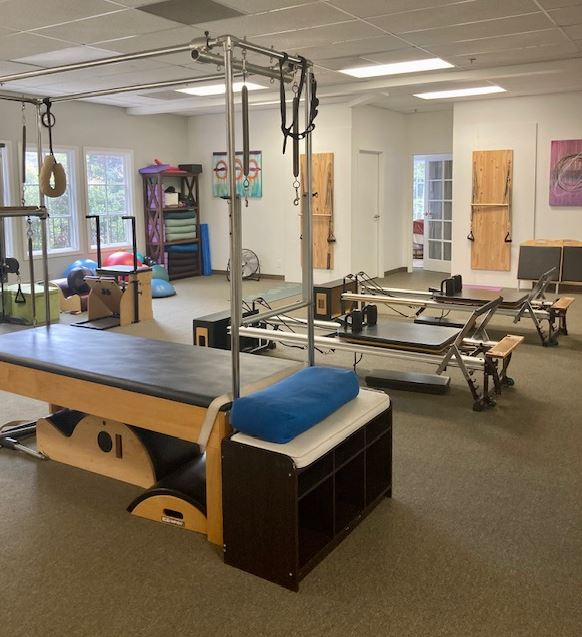 Carlsbad Studio:
7220 Avenida Encinas, Ste #207
Carlsbad, CA 92011
760-479-1944
Encinitas Studio Address
1010 South Coast Highway 101 Ste #107
Encinitas, CA 92024
NEW Studio Address
731 South Coast Highway, Ste #1B2
Solana Beach, CA 92075